Senior Resources
A Guide to Housing-Related Resources
Tailored to Mature Adults & Their Families
Some housing needs are specific to mature adults, many of whom are retired, or are considering retirement in the near future. Margaret-Ann Ashburn is a Senior Real Estate Sp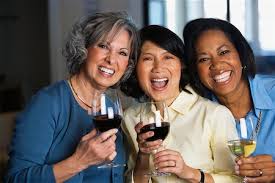 ecialist, as recognized by the National Association of Realtors. Therefore, she is qualified to assist with:
Determining appropriate housing options, from Aging in Place to Skilled Care, and all the options in between.
Assisting with adaptations to the current home, allowing for Aging in Place
Evaluating your current home for sale or renovation
Financial options
Legal considerations
Estate liquidators and clutter-reduction experts
Community resources
Many seniors would prefer to continue living in their own home, or again in place. Sometimes, circumstances work against those preferences:
Home maintenance becomes a burden
A major life event forces considering a move
An aging parent wants to live closer to adult children or other caretakers
Financial concerns make it difficult to keep the home
Support services are needed that are not available at home
Whatever the reason, there may come a time to consider selling, renovating or looking for assistance within the home. We can help!
For More Help, Click Here!
Margaret-Ann Ashburn
803-261-3646